We have the top name brands in over-the-counter items such as- Remedies, Pain killers, Cosmetics, Skin Care Items, Lotions, Treatments, Shampoos, Shaving supplies, Vitamins, and Notions of all varieties.
We invite you to select the HealthMart® brand for substantial savings and value. Compare the HealthMart® brand item to the popular nationally advertised product. Compare price and ingredients.
If you have a question, ask for advice from any one of our friendly pharmacists.
We carry a wide assortment of diabetic needs.There is, Free Delivery!

You Have Questions
We Provide Answers
Our experienced professional pharmacists are prepared to provide clear and concise answers to your questions concerning your prescription medications. Our pharmacy is all about prescriptions and your good health. We are fully commited to our resolve of more than 80 years...Providing Excellence In Pharmaceutical Services-

Unique Gifts
&
Cards
The extensive gift department is always ready and at your service with many great ideas for gifting that special friend. Select from the traditional cards, candy, and flowers. Whether for yourself or a loved one, you will find the selection in our Gift Shop to be outstanding. You will also find thousands of Carlton American Greeting cards with which you can express the perfect sentiment for all occasions.
A Carlton card will say it so perfectly that the recipient of your card could well imagine that you wrote the verse yourself!



Home Health Care
Our home health care department is very complete. You will find a variety of items. Wheelchairs, walkers, specialized canes, lift chairs, commodes, shower and bath aids, shopping carts, shoes and countless other health care and orthopedic aids. In addition we have a very large stock of Diabetic Supplies. There is always useful advice from any of our friendly clerks and home health care specialists.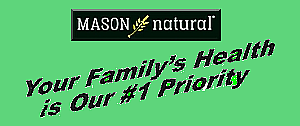 Medline Plus is a useful Search Engine dedicated to the latest in useful health and medical information.



Leeds Northside Pharmacy
When you are in the neighborhood please pay a visit to our companion pharmacy Leeds Northside Pharmacy HERE